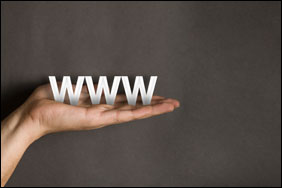 Carsley & Associates offers a full range of Internet Business Solutions. From simple business presence web sites to robust full scale interactive B2B, B2C, secure web service applications!
We offer services to design, help market and administer your site. Implementing a successful web site does not stop once you have some pages for people to view, you also need to consider how you are going to:
Market your web site to generate traffic
Allow people within your organization to add content
Organize the content so that your customers, prospects, suppliers, and employees can find it efficiently
Implement a staging site to preview updates
Automatically post updates from staging to production
Plan for future growth of the site to keep it fast and reliable
Gather information about how the site is being used
With today's technology it is becoming easier (and necessary) to integrate the supply chain. Web services has the ability to bring disparate systems together and talk with one another not only within the enterprise, but also between suppliers and customers. Architecting, implementing and maintaining these "web" solutions in a robust and scalable manner is one of our specialties!
See how we can help you with: